Just like the out of work actor Tobias Fünke mistakenly finding a Tractor Pull magazine (thinking it said Actor Pull) and seeing thousands of parts inside, I too became excited when the delivery man arrived today with my bike parts: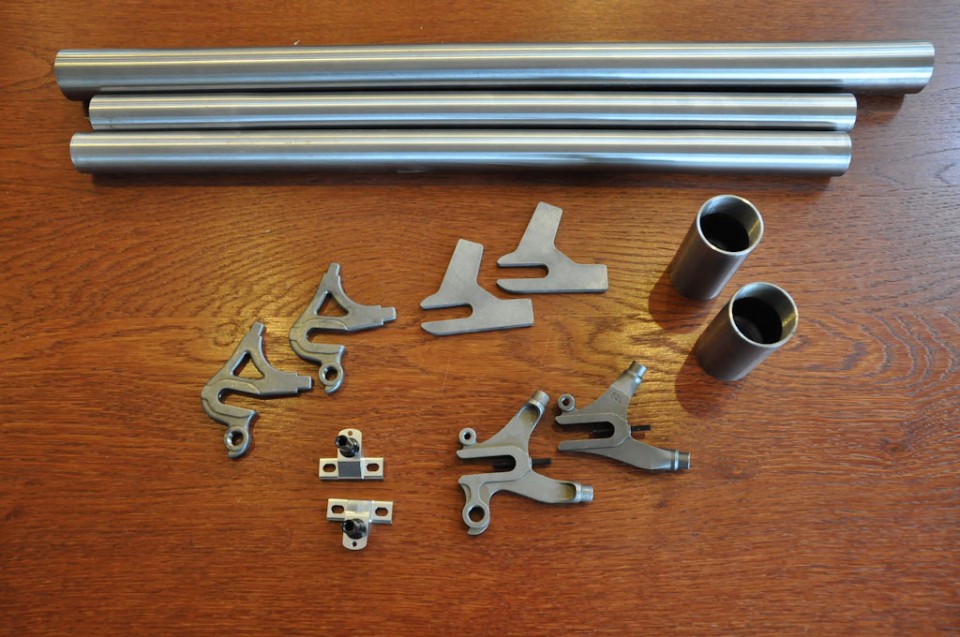 But what's with all that steel tubing Mik? Aren't these meant to be bamboo bikes? Fear not reader, as the tubes are only there for the bits bamboo can't handle. The longest tube pictured will be cut down to make maybe three head tubes. The two smaller lengths are seat tube sleeves, which again will be cut down and inserted and glued into the bamboo seat tube so that a regular 27.2mm seat post can fit snugly and tight.
Also pictured are two 73mm bottom brackets, and three sets of dropouts of varying designs. Unfortunately for me they delivered two right-sided dropouts for one pair, so I'll either have to bend some metal or order two left-sides now.
Finally are some cantilever brake braze ons, stolen from my steel mtb frame which doesn't use them as it has disk brakes. I'm going to play around with finding out the best way to attach these suckers to the seat stays.