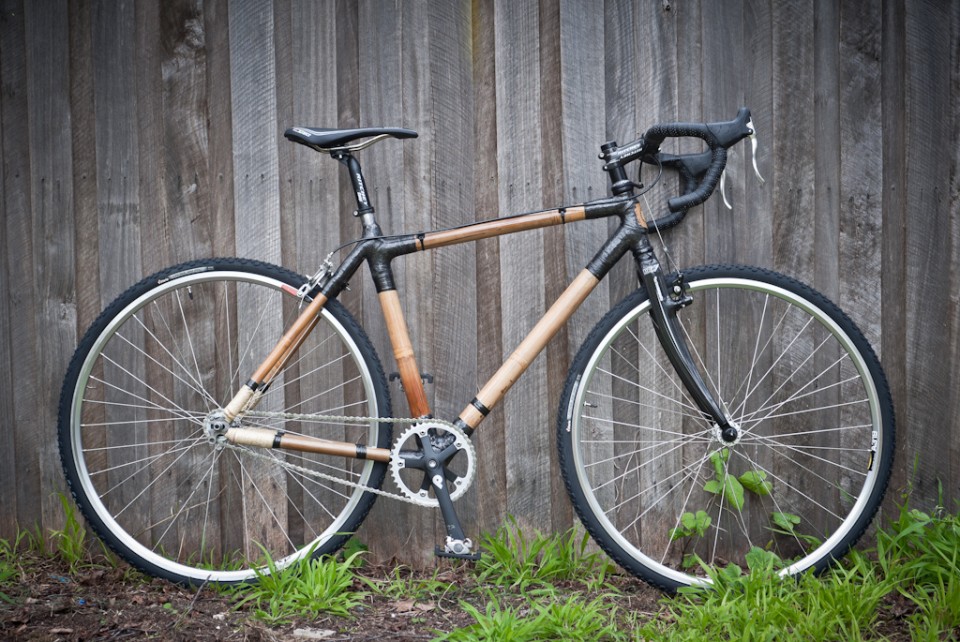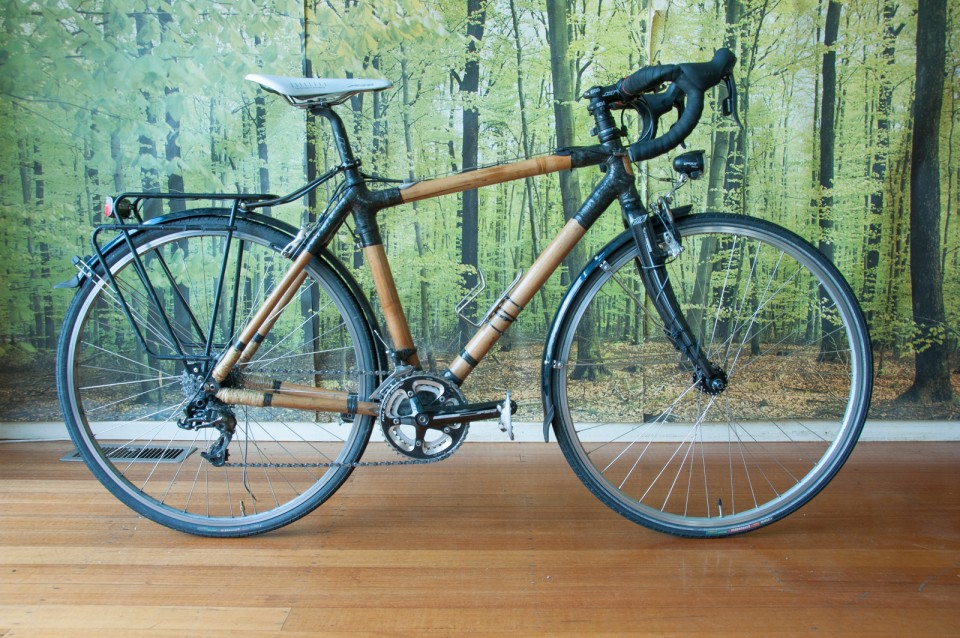 So it's been 5 years since I built Maisie, my first bamboo bike, and since then she's morphed from a svelte single-speed cyclocross machine, to a more relaxed and convenient commuter and tourer. It's amazing how versatile a bamboo frame is – you can drill holes in it, attach things (like cable-stops) with wood screws, and generally tinker with it without the need for welding. The thick walls mean that threads can actually bite in and using things like rivnuts or threaded inserts is relatively easy.
Last year I got rid of my car, so Maisie's been my primary mode of transport since then, and I'd estimate I do about 150km per week of commuting and getting about.
I've taken a bunch of photos of Maisie in her current state, and will go through the various small customisations that I've made in order to turn her into a geared, racked and fendered commuter/tourer.