The third bike is to be a sleek and fast road bike named The Panda!
Here's how she's looking geometry wise (this is still a work in progress):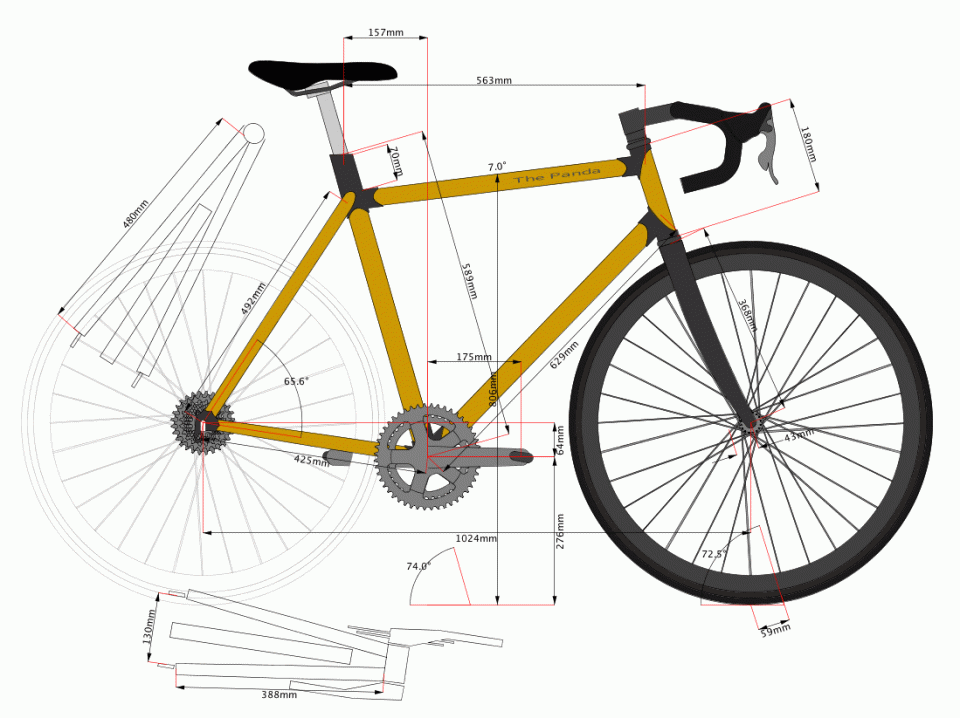 She'll be running the beautiful Campagnolo Veloce groupset and Ritchey Pro components all round. Everything's going to be stealth black except the bamboo on the frame.
I'm going to aim to get the frame weight around the 2kg mark, which with all the bling on should lead to around a 9.5kg bike. Lovely!