The Made to Measure exhibition starts this Thursday!  It's part of the State of Design Festival, featuring 18 hand crafted locally built bikes!  The Panda is one of them, so come on down and check 'em out at the Royal Exhibition Building in Carlton. Entry is $10 and open to public on Saturday and Sunday from 10am-5pm (Thurs and Friday are trade days.). More info here.
Bamboo bikes also got a quick write-up to promote the festival in the Moreland Reader that appeared this week. Go us!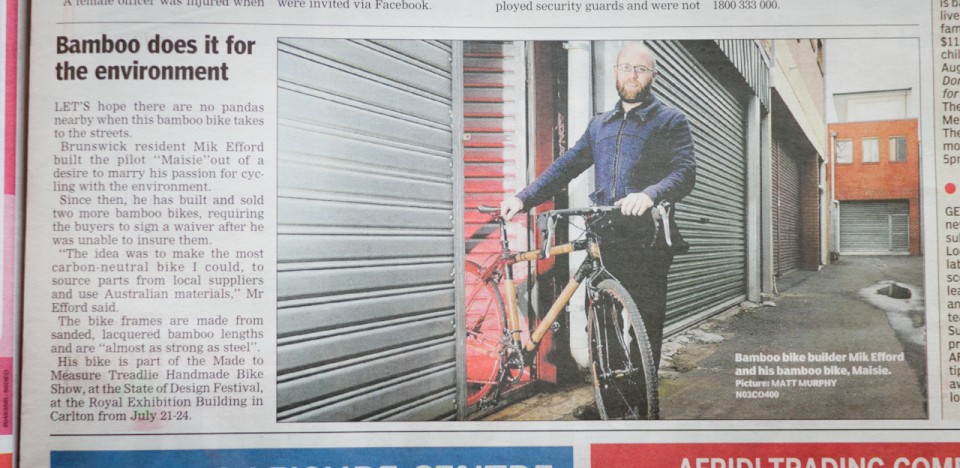 Maisie's also been making tracks. She survived the second race in the Dirty Deeds CX Cyclocross series. Check out some awesome videos and photos of the event.