So the end product of my test composite joint making is a bamboo bike stand! Here she is: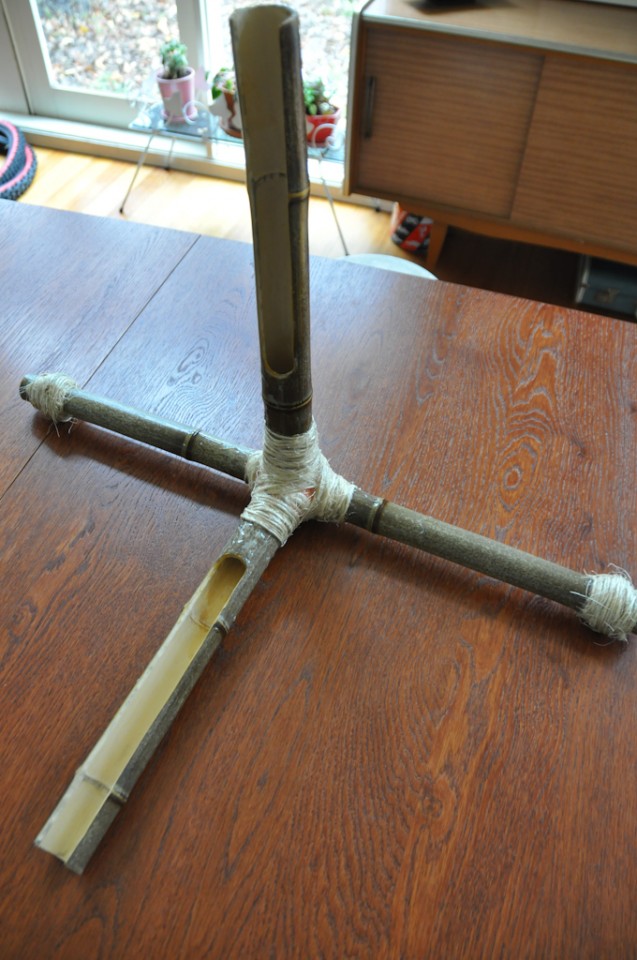 I've designed it to exactly fit a 700C road wheel, but it could easily be made with wider slots for wider wheels.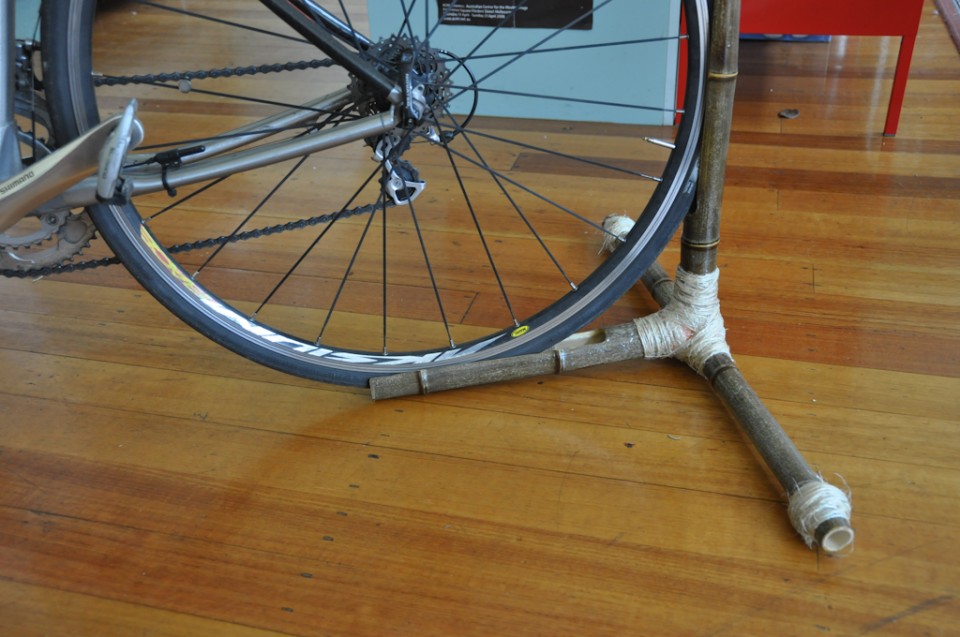 The final joint ended up being 3 layers and I experimented with three different types of epoxy.
The first layer used fibreglass resin, the second was the pinkish builders bog you can just see poking through certain areas of the joint and the last was Glass Coat, which is a 1:1 ratio epoxy that's used for tabletops, pottery etc.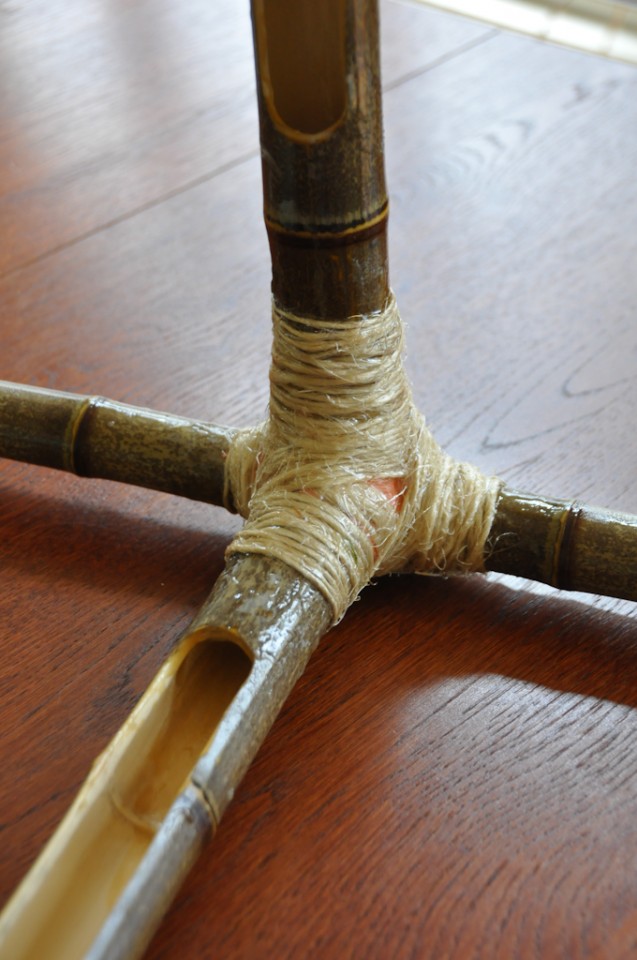 I've decided not to sand back this last coat, as it's nice and glossy and I like the raw look of the sisal twine.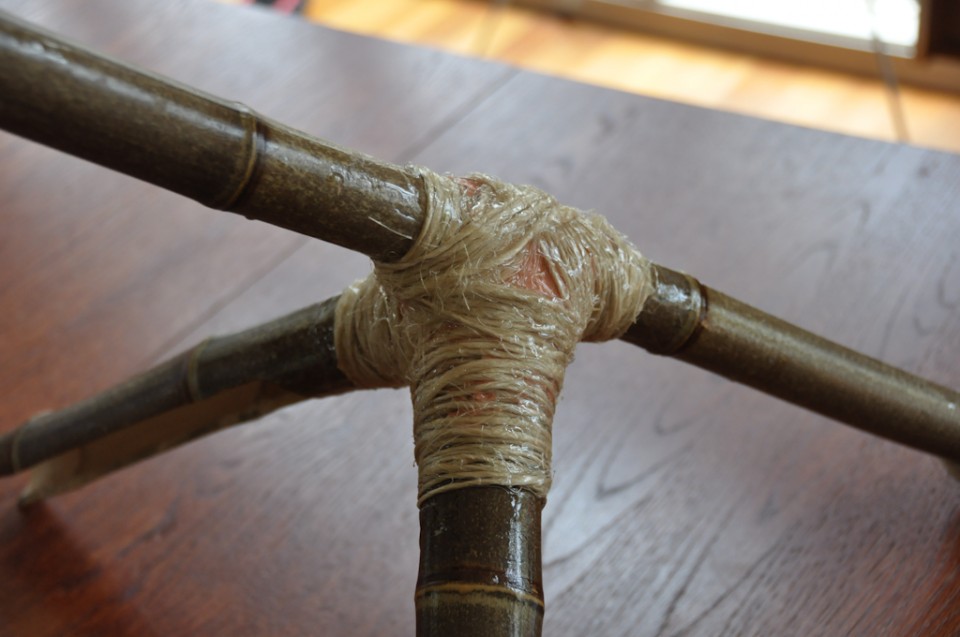 The stand can also be cantilevered back. This is a slightly more stable position for it, but requires that the bamboo sits against the chain stays, so it wouldn't work for all bikes.